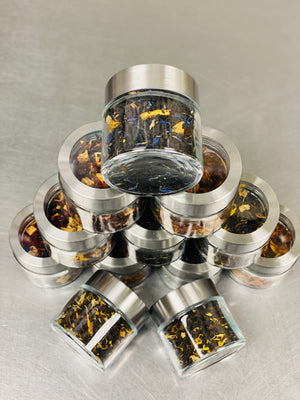 Glass Tea Jar - (Unlabeled and Unfilled)
Sale price Price $7.99 Regular price
Take these little guys anywhere! They're handy to help organize your tea in the cupboard, toss in your carryon, and perfect for the office! They'll hold 8-10 cups. When you run low, reload with your favorite blend or try a new one!
The rounded glass with a see-through top and its chrome lid finish will add a dash of elegance to any tea time. 


For a labeled jar, simply go to your favorite blend and select the Tea Jar option....and don't forget your Blend For That Bio-Sip fillable teabags and long-stem teaspoon!